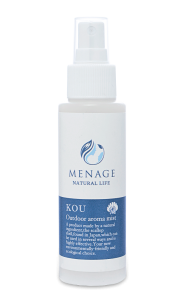 In addition to scallop shell powder, this spray also contains cypress and eucalyptus.
It is completely natural, allowing you to be comfortable outside in nature.
No "Deet" or chemical components have been added, making it safe for children.
It can be sprayed directly on clothes, as well as in strollers or baby carriages.