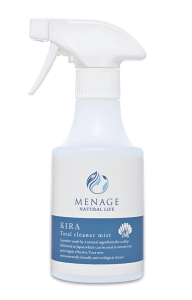 his spray is made from scallop shell powder and takes advantage of its alkaline properties.
The strong alkali spray is able to penetrate gaps between oils and sticky substances, allowing them to be stripped and easily removed.
This spray is also very effective for cleaning glass and removing fingerprints. The product is also safe for children.